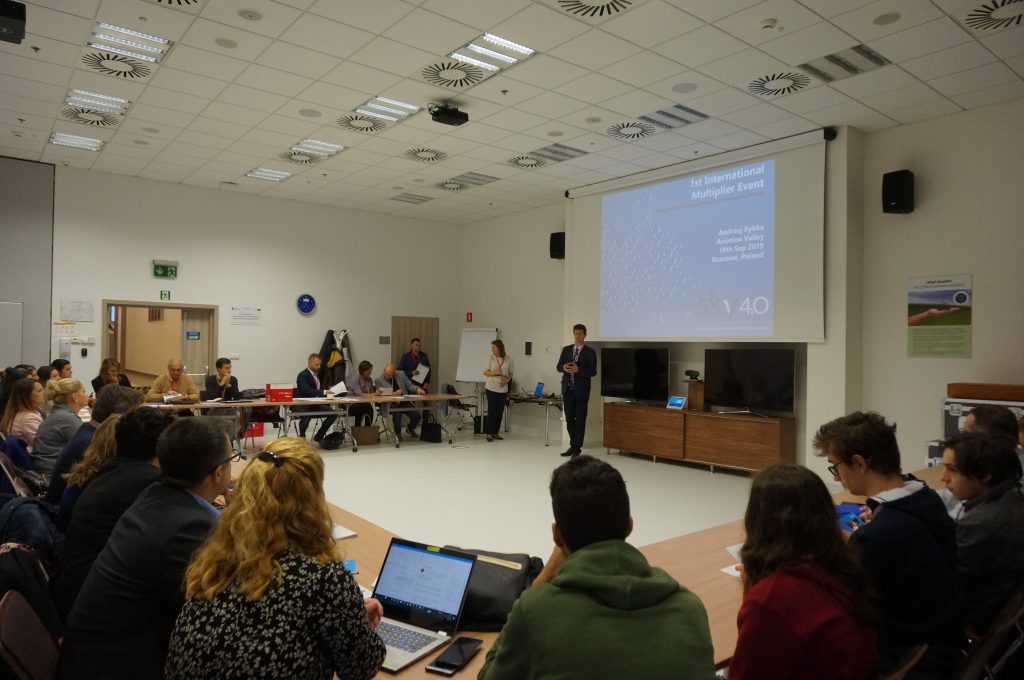 "As Industry 4.0 is changing the future of the aeronautical companies, Sky4.0 partnership is working extensively to support it!"
In this transition towards the 4th industrial revolution, the human capital should not be overlooked in the face of technology, but instead reinforced with a resourceful set of soft skills that will enable its optimization – favoring creativity, innovation and the success in a dynamically changing technological work environment.
In view of the above notions, the Sky4.0 partnership met on the 18th of September in Rzeszów, Poland, for the 2nd Transnational Project Meeting and the first multiplier event of the project.
The day started with interactive presentations where the project was presented and the idea of the soft skills training was unfolded to the spectators, together with the aims, objectives and promised results of the future, and an open discussion facilitated.
After the successful event, the project meeting took place and partners tentatively reviewed the desk research that was concluded, and worked to define the very first structures of the educational material that will be developed in the next months. The current focus is for current workers in the aeronautical and aerospace industry who will be supported by detailed didactic units, trainers books and workbooks and extensive material to support sessions implementation.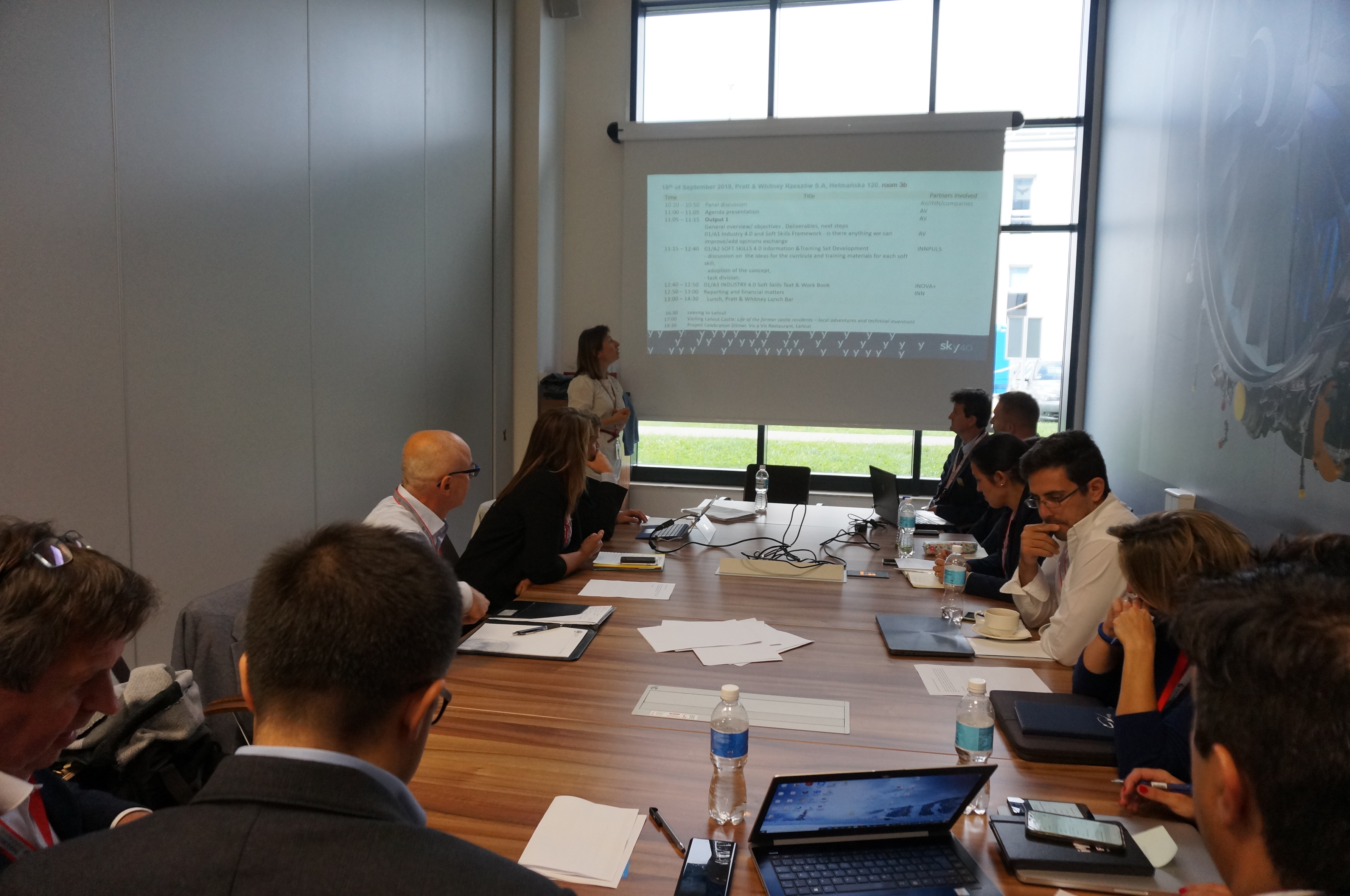 Finally, partners had the chance to attend the event days of another Erasmus+ program, the Learn&Fly, where young students competed in the development of gliders and learned science through the process! The youth´s enthusiasm to learn about the aeronautical industry is a boost for Sky4.0 which in the next period will address students directly by producing another set of educational material for this future workforce!